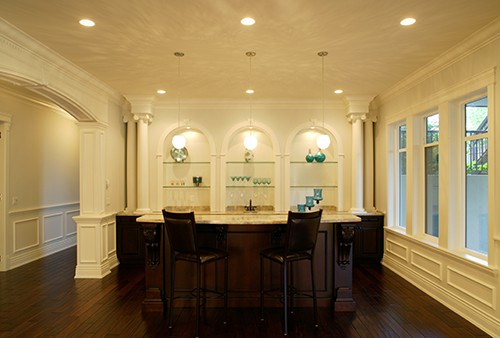 Custom Bars & Entertainment / Display Cases
After a long day at work, you look forward to coming home and relaxing. The last thing you want to distract you from unwinding is seeing the clutter from your TV set up or wasting time to find your favorite book or movie. Not to mention; stressing about the lack recreational space in your basement. Whether it be to simply organize your entertainment, display your hobbies or have a place to kick back with family and friends, Bravura Kitchens is here to help. Let us organize your entertainment and allow yourself to focus more time on serving guests and most of all; relaxing!
We specialize in custom made bars, entertainment units, and display cases
To get an idea for your Entertainment Unit or Custom Bar, head over to our gallery or for a free consultation contact us at the link below.