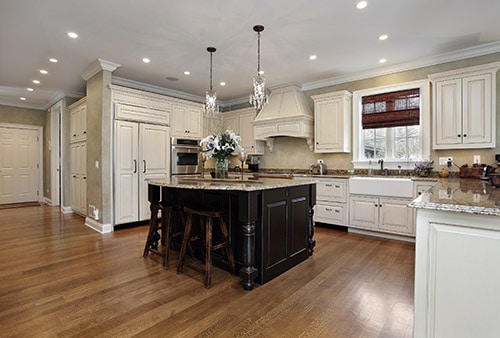 Custom Range Hoods (ready-made or custom)
When people hear the name Bravura Kitchens they think of a kitchen and bathroom design and renovation company, however they overlook the fact that we specialize in custom range hoods.
After all, it's in our logo!
Each range hood is prepared on a computer and cut with a CNC machine where it is meticulously joined together and refined. Finally, it is then sent off to paint in the finish you, the customer desire. Bravura Kitchens has been specializing in custom range hoods since 2005; hand crafted from start to finish with over 50 manhours per hood. To order a bravura kitchens range hood or to design your own call or arrange an appointment with us today.
Range Hoods:
Traditional with chimney (Tuscan)
Mantle
Canopy
Bell Curve
To get an idea for your Custom Range Hoods, head over to our gallery or for a free consultation contact us at the link below.