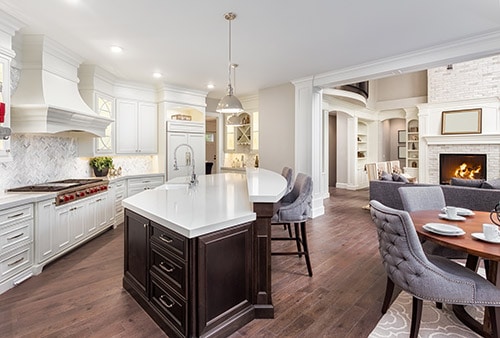 Fireplace Mantels (custom)
A little-known secret about Bravura Kitchens is that our company specializes in custom built fireplace mantles. It is built to your exact specifications with a range of tooling styles and paint colors, the customizability is truly endless to fit your vision and provide a unique one of kind piece. Whether it is to update your existing fireplace or to add a mantle to make your fireplace Bravura Kitchens is here to help! All components are machined in house and assembled by hand.
To get an idea for your Custom Fireplace Mantel, head over to our gallery or for a free consultation contact us at the link below.